The toughest part of letting go, is realizing the other person already did! Because it is funny how when someone says they love you, you can't really feel it because you hardly think you love the person back but when they say they don't love you anymore, you can then begin to feel every ounce of what was drained out of your entire being. Really amazing!
Do you ever understand this feeling of tingling? This feeling of numbness, quiet and then gradually pain and grief? Yes, that is the situation with pins and needles. Should I liken it to a heartbreak? I think so. Because the worst feeling is feeling unwanted by the person you want the most.
Recently, my friend was heartbroken and I could not but feel all the empathy I could for her. She was in a place of grief. A place of numbness. A place of pain and terrible heartache. I watched my friend struggle to sleep and breathe. I watched my friend cry over and over again. No amount of my cheerfulness could cheer her up. I saw that it was best to let her cry out her grief; for there could be a million reasons why she should have just given him up, but the heart will always want what it wants.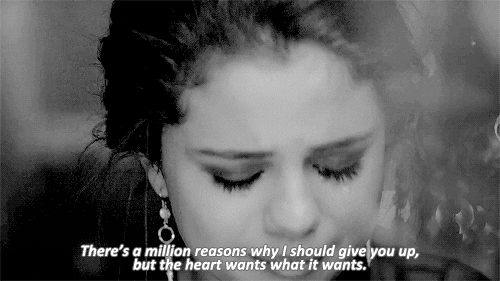 I was upset. I was livid. I was furious.
How does someone make you so vulnerable that every other thing around you makes no sense without them? How do you build your life around someone so much so that when they pull free, everything in your world crumbles to dust? How do you not want to eat so that you can at least stay alive for the next great amazing thing that might happen to you all because someone has left you? How do you struggle so hard to breathe because you have cried so much even your body cannot take it anymore? How?
This was the exact situation of my friend and I struggled hard to try to make her smile, to say the least. It seemed like all my efforts could not get to her at a certain point. She refused to eat. She could not sleep. She was always absent minded, sometimes I would worry how she went about her day at work. She would ignore all calls, all texts and all chats, waiting and hoping that 'he' would call or even text. He never really did. The only time he called, it lasted for barely two minutes and my friend was more distraught, I wished he had just not called.
Sometimes I try to understand the concept of a heartbreak and how it causes severe heartaches that leads to crying for more than a week. Like how do you not feel hungry for more than a week? How do you not know what it means to smile for more than a week? How do you not know how to talk on the phone because you are constantly tired and worn out from crying your entire body out? Just how?
I don't want to go about the sordid details of how the man in her life broke up with her via phone over a silly misunderstanding or how he could not have come to see her to iron things out maturely after over two and a half years of their being together. I remember her considering several options like being a nun or even travelling to see him or joining the ministry for single women [Lmao]. It was hilarious but I could tell she was being serious because really, only God can heal a broken heart.
Two days after my friend kept crying and sleeping, I realized the only thing I could do to aid her healing process, was to be there for her and hold her close till she was okay to move on with her life; because truly, her life still laid bare in front of her and moving on was just the best option. We can try to forget what hurt us but we can never forget what it taught us in the long run.
Whilst I agree that it is sometimes okay to cry over spilt milk especially the one that may be hard to get, I also hold the opinion that the quicker you move on to clean the spilt milk, the faster your chances of getting another glass in your hand no matter where it will come from. The question to ask yourself really will then be, who was I before they broke my heart? Did I like that person I was? Does this teach me to learn from this experience and be different?
So, I have some questions I need to ask…
How do you really allow yourself to be vulnerable to someone that the mere exit of their presence in your live turns you to a vegetable?
Why do people develop heartaches from heartbreak that spans over a week?
Why do people realize after a heartbreak that the person who just pulled free was right for them all along that it only took the heartbreak to realize that fact?
And really, why do people break up with their partners [long-time standing] for some mere issues that could easily be settled with proper communication and understanding?
Have you ever experienced an heartbreak? If yes, how did it make you feel? Did it feel like the end of the world to you and was there anything you could have done to bring back that partner? Looking back at it, was there anything you wished you had done differently?
I would love to read your comments below on the above issues.
Thank you.
Image Credit: Google